Saturday, Mudgobbler, None, BurritoBeau, Phil and I did a dirty urban south ride. We started at the old BiLo with everyone on mountain bikes but most had more road worthy tires than knobbies. The plan was to go towards town on the greenway. Go across the new Alcoa Hwy Bridge and ride up Cherokee Bluff. Then the plan changed when Beau blew a tire. When he inflated it he tore the stem out. New plan...swing by TN Valley Bikes for a couple of tubes.
While we were there we enjoyed the services of the bar next door while Beau worked on his tire. This picture was shot on the back patio of TVB.
We decided it would be a good idea to go up Sharp's Ridge before we turned south again.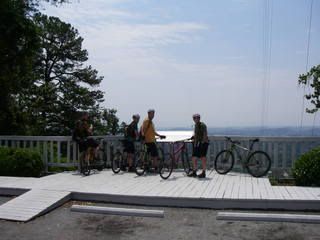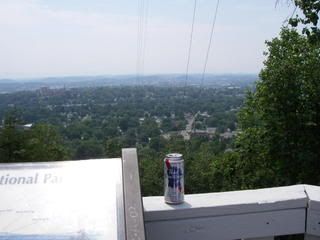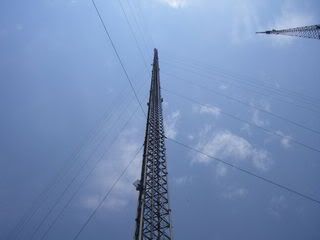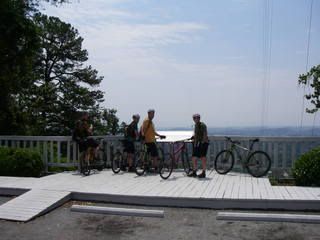 On top of the ridge we found a shady spot on an access road.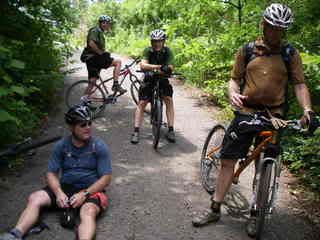 It was pretty cool to look out at Knoxville below and see where we were headed across town to Hastie.
We made Hastie (after another flat and loseing None and Phil to time). To get to Hastie we rode up Redbud at entered at Post Oak. We did all the new trail and then swung out by IJAMs and back down the greenway. A post ride meal at the new Mexican resturant with some cold cervesas hit the spot.