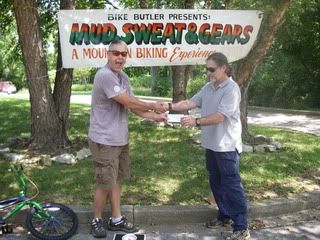 This past weekend I raced at Bike Butler in Carrolton, KY. It was the 16 th(?) annual International Clydesdale Championship. I managed to get a win on a hilly, curvy, tight and technical course. It was fitting that I rode at Concord last week. The Bike Butler course reminded me a lot of Concord. The hills are a little bigger and the course is not quite as tight as Concord but Concord was definately good race prep.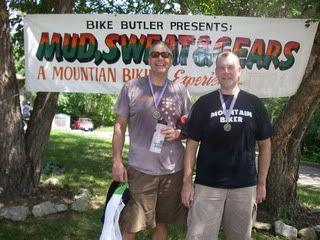 This is me with Troy Hearn. Troy won last year and finished 2nd this year. Troy has a nice shop in Frankfort, Ky, Capitol City Cycles.
The win was worth $.50 per pound. That netted me $110.00 for the win. If you look at the bottom of the top picture you can spot the scales and no I didn't ride that bike next to me.